Young Carer Wins at Isle of Man Care Awards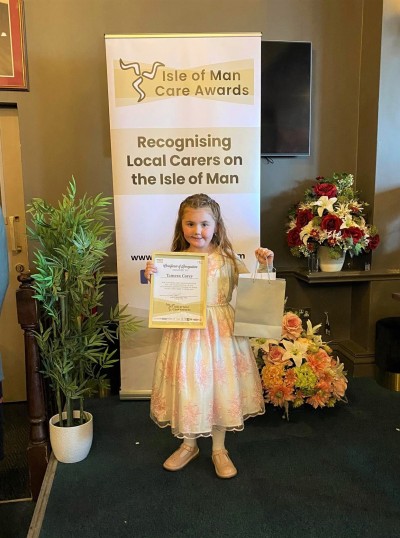 We are absolutely delighted that one of our young carers, Tamera Carey, won the Young Carers Under 11 category at yesterday's Isle of Man Care Awards.
The category was for 'a young person under the age of 11 who has done something outstanding over the past 12 months to support an individual or a group of people', and Tamera thoroughly deserved her award. Tamera is six years old and cares for her younger brother who is blind. Tamera always has a smile on her face and is a big help to her family!
We are made up for Tamera and couldn't feel any prouder of her.
The Awards said that 'selecting a winner for the Young Carers categories proved to be an almost impossible task for the judges; every Young Carers nominated deserved to win'.
We are so incredibly proud of all our young carers, and all the young carers across the Island so a huge well done to ALL of them for being so amazing!
The organisers of the Awards have also arranged for all young carers who were nominated to go to either the Fun Barn or Ape Mann as a celebration of all they do.
Congratulations to all the winners from the Awards, and thank you to the Isle of Man Care Awards team for putting on such a wonderful afternoon of celebration!