CROSSROADS MANX WORKSHOP
The Crossroads Manx Workshop was previously known as the Manx Workshop for the Disabled before Crossroads took over the running of it in 2021. The Workshop was founded to help people with disabilities and health conditions realise their full potential whilst being in paid employment, and this is still at the heart of the Workshop today.
The Workshop offers a valuable therapeutic service to a number of individuals with health conditions and disabilities living on Island and strives to empower individuals through training and skills building.
Our Workshop team is made up of staff and volunteers who work together to learn new skills whilst creating some lovely products such as garden furniture and our popular Manx Milk Boxes. We also provide company seals to local businesses and offer an engraving service.
We're a small team but always aim to create high-quality products and deliver a great customer service, whilst striving to give more people access to meaningful work and achieve their full potential.

Our Work

Wooden Furniture
The Workshop has recently launched a new collection of garden furniture for 2022 with products including chairs, benches, tables, doorstep delivery boxes and a variety of planters.
Most of our products can also be engraved so you can add your own personal touch to make them perfect for you.
We have put all of the products together in a catalogue which includes all the details about the products including prices and dimensions.
If you would like a copy of our current catalogue, please get in touch.
All of our items can also be found on our Quirky store.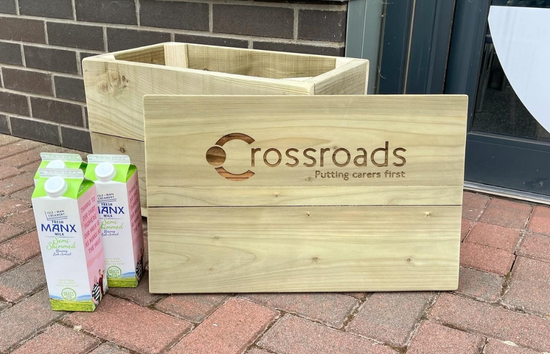 Small Wooden Items
Alongside our furniture we also make smaller wooden items such as coat racks, mug holders and signs.
Most of our smaller products can be customised with wording and design of your choice, and we can also adapt the sizing of some products.
Trophy Making
The Workshop can design and manufacture trophies, shields and plaques to suit any requirements.
The team has expertise in various materials such as wood and acrylic and can therefore make you a bespoke product.


Company Seals
The Workshop can create company and personal embossing seals to suit all requirements.
We have been creating seals for various customers for a number of years and pride ourselves on creating a high quality product.


Engraving
Our engraving team can provide a service for a range of products including trophies and furniture.
One of our biggest projects is the engraving of the TT and Manx Grand Prix trophies and replicas.
We also use laser engraving which can create intricate patterns and designs.