Staff Profile: Tom Roberts - Shop Worker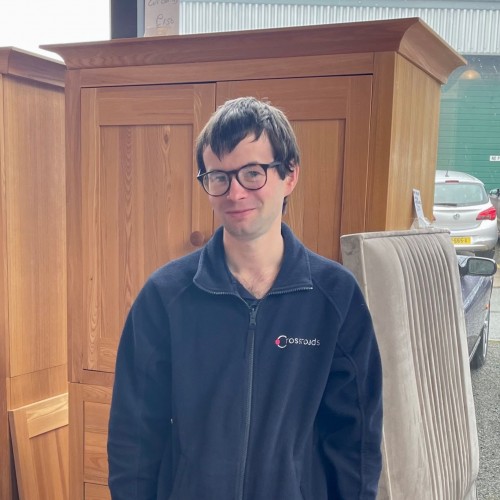 Please tell us a little about you.
My name is Thomas Roberts and I am a shop worker at the Home Interiors Store at Crossroads.

What does a typical day look like for you?
My typical day includes making sales, dealing with customers, answering any queries they may have, both face-face and on the phone.
I also process our commission sales, we sell some furniture for customers on their behalf, and any other admin as required.
I also price-up any stock and prepare it for sale, making it look as presentable as I can.

What is the best part of your job?
Every day is different, you never know what stock that may come through the door, including some more unusual items.

Do you need any qualifications or training for your job?
There are some online training certificates, such as fire safety, manual handling and health and safety, as well as some external training courses, such as first aid.
Apart from that there are no formal qualifications that I need for my role.

What do you think are the most important qualities and attributes you need in your role?
You need to be good with people , be friendly and patient with them and to answer each of their queries as best as possible. It should also help to be knowledgeable about some of the stock being sorted through, as you may miss some potentially valuable items!

What advice would you give to someone who wants to get into the same career?
My advice would be to volunteer (as that's how I started), in order to get the feel of the sort of things you may be expected to do, and to work out whether this may be the career for you. It can also help you to learn new skills that would be useful in other areas.

What do you enjoy doing in your spare time and do you have any hobbies?
I enjoy gardening, I have a greenhouse, that's always full of plants (too many!), so that keeps me busy. Apart from that I also enjoy reading, especially anything on history.