Staff Profile: Steve Roberts - Van Driver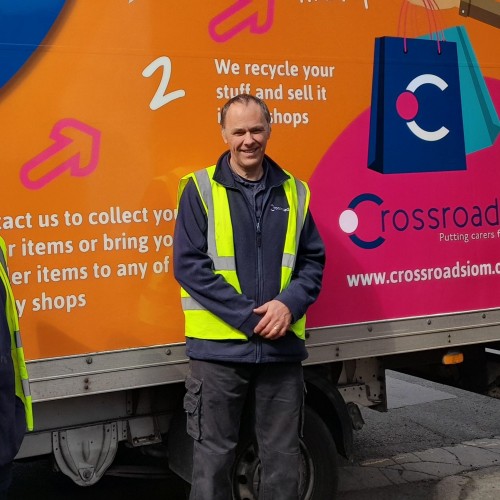 Please tell us a little about you.
I'm Steve and I'm a van driver. I collect and deliver furniture to and from our customers.

What does a typical day look like for you?
After checking the van for road worthiness, we load it up with any morning deliveries and plan out our routes for the day. As well as furniture deliveries, we take donations of clothes and other items to our shops on Prospect Terrace and Strand Street.

What is the best part of your job?
No two days are the same! Each day brings a new challenge, whether it's working out how to get a piece of furniture in or out of a very small doorway, or even trying to get the van to the house in the first place!

Do you need any qualifications or training for your job?
The main competencies required are manual handling and risk assessing, both of which are supplied by Crossroads.

What do you think are the most important qualities and attributes you need in your role?
Being able to work as part of a team, both on the van and in the shops, and to have good customer service skills.

What do you enjoy doing in your spare time and do you have any hobbies?
I drive buses for Bus Vannin on a casual basis and do voluntary work at the Point of Ayre, helping the Manx BirdLife charity to create a new conservation centre. I enjoy DIY, and am continually doing up our cottage.