Staff Profile: Katie Lambie - Care Coordinator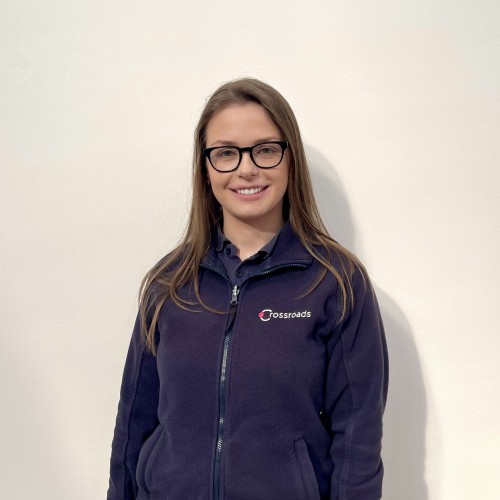 Please tell us a little about you.
My name is Katie and I am a Care Coordinator at Crossroads. My job is to look after the staff in the Disabilities Team in Adult Services. My role is extremely varied and I really enjoy how every day is different. I love looking after our AMAZING clients both in day services and the community.

What does a typical day look like for you?
There is no such thing as a typical day! Some days I am in the office doing staff rotas, supervisions, care plans, reviews and client assessments, and other days I work with learning disabilities or doing home care and community support.

What is the best part of your job?
Meeting so many wonderful people, working with a great team, and making a difference. Seeing clients happy and enjoying themselves, that makes the job worthwhile.

Do you need any qualifications or training for your job?
I have a Level 3 in Adult Care, and epilepsy, PEG feeding, health and safety, first aid, medication, MAPA, safeguarding, mental health first aid training. I am also working towards my Level 3 Leadership and Management qualification.

What do you think are the most important qualities and attributes you need in your role?
Resilience, teamwork, helpfulness, being caring and having the drive to make a difference.

What advice would you give to someone who wants to get into the same career?
Give it a go! You never know unless you try. Working in care really is the best job in the whole world! Believe in yourself and get stuck in!!

What do you enjoy doing in your spare time and do you have any hobbies?
I love going on long walks and enjoying the Manx scenery and spending time with my loved ones.
I love my job lots!