Staff Profile: Alan Ferguson - Van Driver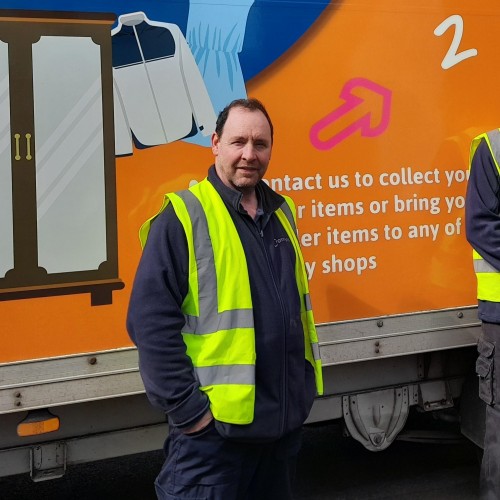 Please tell us a little about you.
My name is Alan Ferguson and I am a Van Driver.
I deliver and collect furniture, move goods between the shops and any of the Crossroads premises.

What does a typical day look like for you?
Check the van, get the delivery list for that day, load the van, and plan the delivery route.

What is the best part of your job?
Meeting new and old customers, being able to help people, and working with great colleagues.

Do you need any qualifications or training for your job?
It's important to have a driving licence and know how to lift correctly.

What do you think are the most important qualities and attributes you need in your role?
You need to be physically fit and have good communication skills.

What advice would you give to someone who wants to get into the same career?
You need to have a can do attitude, energy and enthusiasm.

What do you enjoy doing in your spare time and do you have any hobbies?
I enjoy playing badminton, computers (Adobe Photoshop) and DIY.