Staff Profile: Abbie Quayle -

Nursery Outreach & Holiday Scheme Team Lead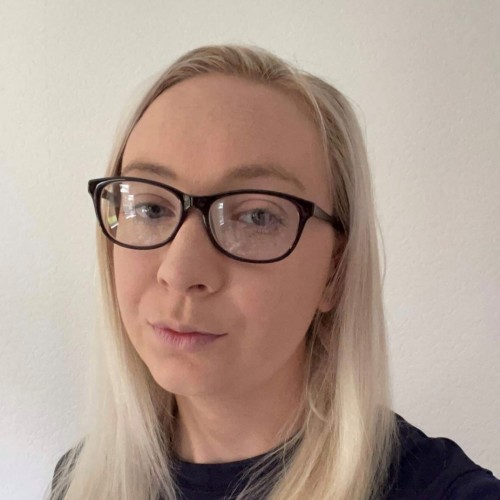 Please tell us a little about you.
My name is Abbie and I am the Nursery Outreach and Holiday Scheme Team Lead.
For Nursery Outreach, we go out to different nurseries to give some extra support to children who need have development delays/needs.
Holiday Scheme is a holiday club for children with physical or mental disabilities. We do a variety of different activities with the children, whilst it gives the families some respite

What does a typical day look like for you?
A typical day I could be anywhere on the Island working or in the office. I go and visit different nurseries around the Island for children who require some extra support for their needs in their nursery setting. I also can spend time in the office to catch up on paperwork or attending meetings for the children that I support.
In the school holidays I spend some time helping where needed when the Holiday Scheme isn't running.
In Holiday Scheme we do fun and different activities with children with additional needs.

What is the best part of your job?
Seeing the children develop in their own learning, whether it's tiny little bits or big chances, but also being about to help the families with support physically or emotionally. I also love being about to see the children enjoy themselves and take on different challenges.

Do you need any qualifications or training for your job?
I have my Level 3 CACHE Childcare qualification, and I also have some specific training that crossroads have provided me to be able to help support the children.
From moving and handling to being able to administering medication which the children may need to take.

What do you think are the most important qualities and attributes you need in your role?
The most important qualities for my role is that you are understanding with the children and families as children want to do their own things at times, which is great!
You also need to be compassionate as people may be having a tough time and need someone there to talk to or get some advice from.
You need to be patient as children may not want to do what you would like them to do at that time, but also some children may not be able to communicate their needs or struggle with getting their needs across so giving as much time as they need will help keep them stay calm.
Being flexible is also a very important part of the job, as no day is the same. Children can have other ideas and you have to adapt with what is happening around you.

What advice would you give to someone who wants to get into the same career?
If you want to get into this type of career I'd say best thing to do is to come get as much experience as possible, whether that's volunteering or asking for more information or advice.

What do you enjoy doing in your spare time and do you have any hobbies?
In my spare time, I enjoy spending time with my friends and family. Going out for walks with my dog Izzy and taking part in young farmers events.