Staff Profile: Shauna Sykes - Finance Assistant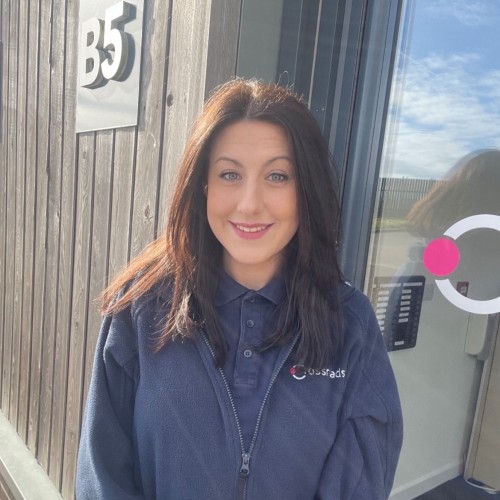 Please tell us a little about you.
My name is Shauna and I work in the finance and administration team.
I support the Finance Officer in processing the day-to-day financial transactions of the organisation, and I also cover Reception when required.

What does a typical day look like for you?
My typical duties involve reconciliations, processing sales and purchase invoices, receipts and payments, credit controlling, payroll functions, VAT returns, liaising with clients, staff, debtors, and suppliers.

What is the best part of your job?
Crossroads provide a wide range of brilliant services and being in the finance team enables me to take part in each of the schemes which gives huge variety to my role.
This keeps my job interesting as each day is different and I meet different people from all backgrounds. I also enjoy training volunteers and seeing them move on to employment as well as volunteering at Crossroads fundraising events.

Do you need any qualifications or training for your job?
You must have or be working towards an accounting qualification. Complete regular mandatory training such as data protection, manual handling and health and safety. Awareness courses such as safeguarding, and first aid have also been useful.

What do you think are the most important qualities and attributes you need in your role?
Passion and empathy for the cause are important characteristics. You must be a team player; communication skills are essential and the ability to multi-task whilst meeting deadlines is necessary. Other important qualities include attention to detail, accuracy, patience, and confidentiality.

What advice would you give to someone who wants to get into the same career?
As well as considering your transferable skills for the role, also consider the type of organisation you would like to work in and if the company values align with your personal values. Be open and honest with your employers and be willing to undertake a variety of tasks and training to expand your knowledge and experience.

What do you enjoy doing in your spare time and do you have any hobbies?
I enjoy cooking, socialising with friends and spending time with my family, primarily my son.