Quirky.im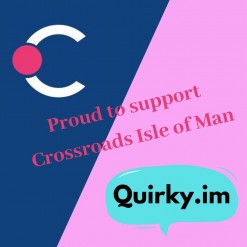 Crossroads is now on Quirky.im!
Quirky.im is a marketplace where Manx businesses can sell their fabulous products and produce online. The website has everything from food and drink, art and collectibles, health, beauty, jewellery and much more, all from local sellers.
Crossroads is selling some of its high end gifts that have come into our charity shops as donations. We are also selling some exclusive items including our very own Crossroads shopper bags. We hope that by having our own store on Quirky.im we can begin offering an online shopping experience for our customers where you can find quality items that are exclusively online.
www.quirky.im/vendors/crossroads-isle-of-man
Quirky.im has some brilliant local sellers and a range of products you can choose from so please check out the website and see what's on offer!