Young Carers Clean Up!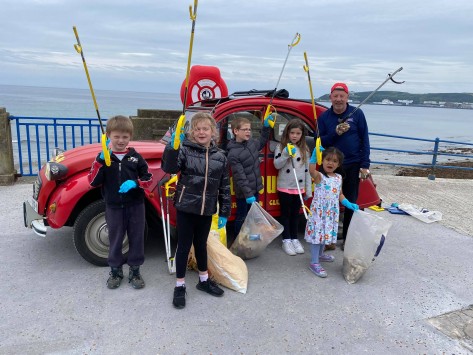 Over the past few weeks our Young Carers groups have been cleaning up our Island's beaches with Beach Buddies.
The children have really enjoyed helping Bill Dale BEM, Beach Buddies' founder, tidy up the beaches by picking up litter and other rubbish (including a pair of false teeth!), and learned a lot from him about why it is so important to keep out beaches clean.
The work Beach Buddies does is incredibly important. It runs approximately 200 beach cleaning events each year and collects around 200 tons of rubbish to keep our beaches clean. By doing this, they are helping to reduce pollution, improve our coastal and ocean ecosystem and prevent harming marine wildlife.
We are very grateful to Bill for taking the time to show our young carers how they can help with cleaning up the beaches and they all had a brilliant time!
Check out some of the photos of our young carers from the sessions on our Facebook page. There is also a wonderful video from one of our young carers, Eliza, where she helps explain why it is so important to keep our beaches clean and free from rubbish and plastic.