Volunteers' Week
This week is Volunteers' Week!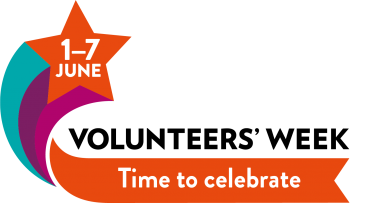 Volunteers' Week takes place between 1st and 7th June every year and is a chance to celebrate the difference volunteers make to our community and thank them for all their time and dedication.
Crossroads currently has around 90 volunteers who work alongside staff members to ensure the success of the charity. We rely on volunteers to help with the running of our charity shops, to help raise money at fundraising events and support our adult and children's services teams.
There are many benefits to volunteering, including having the chance to meet new people and make friends, gain new skills, knowledge and experience, develop existing skills and knowledge, gain work experience and improve employment prospects, improve confidence and self-esteem, be part of a team, and have the chance to do something fun! Volunteering is also a way in which you can make a difference to our local community.
Each year, charities across the UK hold events to thank their volunteers and celebrate the power of volunteering. Last year over 600 events took place, from award ceremonies to tea parties and barbecues. For many charities the week is also a chance to showcase the range of volunteering opportunities on offer.
Whilst we would usually take time to celebrate our volunteers for the support and dedication they give, this year we are unable to hold any celebratory events to say thank you. Although we are disappointed that we can't do this in person, we would still like to thank all of our incredible volunteers for the work they do. Put simply, we couldn't run things without them.
So to all of our volunteers, thank you. Thank you for your hard work. Thank you for your continued support. And thank you for your dedication to helping make lives better for carers.
Unfortunately we can't take on new volunteers at the minute, but we hope that we will be able to do so soon and welcome some new faces to our team. In the meantime, if you would like to find out more about volunteering for Crossroads then check out our Volunteer page. You can also find more information on the Volunteers' Week website.