Jack Gets Gold!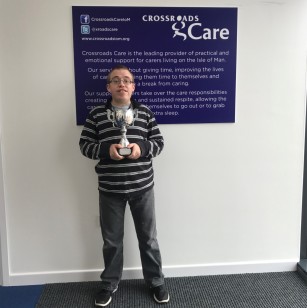 Last month Jack Leece won the the Karran Cup for Drama at the Manx Gateway Club.
Jack has attended the Club for over 10 years and regularly takes part in their drama productions and other activities.
Jack also regularly attends Crossroads Community Venture (CCV) and is also responsible for the collection of our Blue Bin Project.
A huge congratulations to Jack from CCV and everyone at Crossroads!