Holiday Scheme's Summer of Fun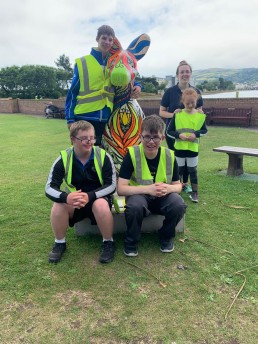 Over the summer holidays the children in our Holiday Scheme were out and about taking part in lots of fun activities all across the island!
The children enjoyed bowling, a visit to the Venture Centre, going to the Fun Barn, seeing the animals at the Wildlife Park and a trip to the Arboretum. They also had lots of visits to the park and even went Wallaby hunting!
It was a wonderful five weeks and all of the children had a brilliant time.
Holiday Scheme is a project that runs during the school holidays for children with complex care needs. We run action packed sessions for the children, and they get to take part in sports and trips they usually wouldn't be able to. It's a great way for the children to spend their holidays and gives their parents/carers meaningful respite.
More photos can be found on our Facebook page.