Carers Rights Day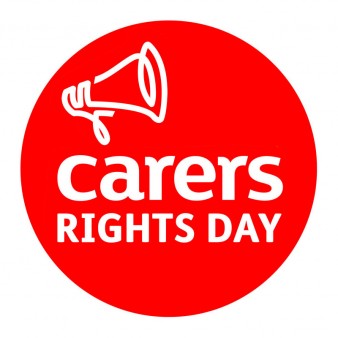 Carers Rights Day is a campaign run by one of the UK's largest carers organisations, Carers UK, and each year they try to raise awareness of carers and help them find out how to get the help and support they are entitled to.
This year's theme is 'Know Your Rights'.
It's so important that carers know their rights wherever they are in their caring journey, and this Carers Rights Day, we want to help empower carers with information and support, so they can feel confident asking for what they need. We also want carers to know how to challenge things when their rights are not being met.
You don't need to be an expert to help a carer find out about their rights. Sometimes pointing someone in the right direction for help, advice and support can make all the difference.
So, if you are a carer, or know someone who is, please get in touch! Our services are designed to help ALL carers, and whether it's providing support, offering guidance and advice, or signposting other services, we are here to help. We want all carers to know how to access the support they need and feel confident when doing so; this is your caring journey and you deserve to be informed of all information that is relevant.