Breakfast with Santa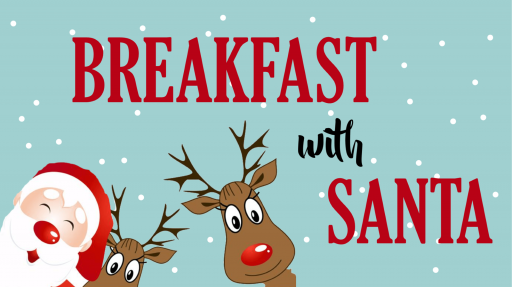 Saturday 12th December 2020 - Masham Court, Victoria Avenue
Breakfast with Santa is back!
Join us on Saturday 12th December for this years Breakfast with Santa. Enjoy a full breakfast and visit to Santa's grotto where children will receive a Christmas gift from Santa himself!
Prices:
Under 2's: £4.00
Children and adults: £7.00
Breakfasts include sausages, bacon, eggs, beans, tomatoes and toast with a drink of your choice. This year, we will also have a pancake breakfast on offer as well with a choice of toppings!

We will have one hour times slots between 8am and 12pm, and there will be a limited number of tickets per slot so please purchase tickets for the time you would like to eat!

Tickets can be purchased by contacting us. Please let us know what type of ticket you require e.g. adult or child, and how many of each, and also what time you would like to attend.

Please note that if you have any special dietary requirements you will need to let us know by Monday 7th December.

This event is kindly being sponsored by Thomas Miller.